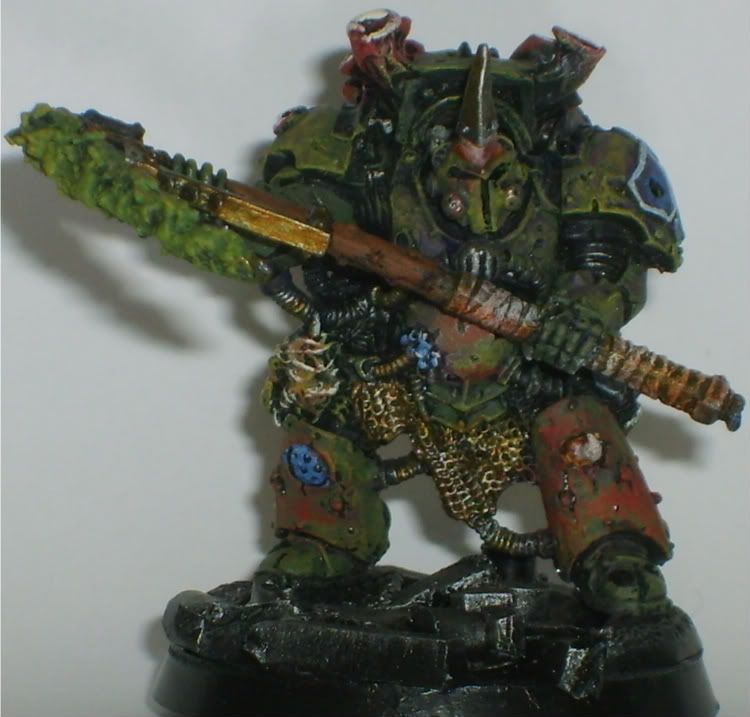 These two models were projects for a Painting Competition on www.40kterra.com a now defunct forum that has been rolled into www.rogue-market.com.
Typhus, Herald of Nurgle.
This guy was a blast to paint. and simply took paint better than any of the other models i think that i have ever painted.
The rotting effect on his scythe was acheived with kitty litter and various stages of drybrushing.