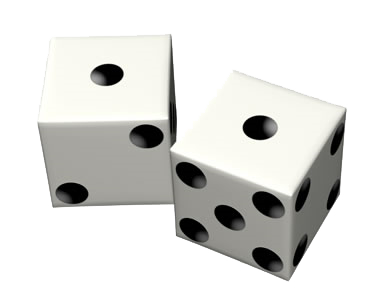 This Gaming convention was an amazing experience. 300+ Gamers all in one spot.
Several People that I know from forums were there and it was great to put names with faces.
All around it was a great experience.
Now I know you are all wondering how the salamanders did…. So I'll tell you.
First some things of note. I had amazingly fun games in every round. No bad sports and according to the "Sportsmanship" results, none of them had bad games with me either.
Now on to the battle reports:
Game 1: Vs MC Heavy Nids.
Scenario: Pitched Battle, Sieze Ground
Special Rule: Blizzard – Night Fighting throughout the game, All infantry MC and walkers act as if moving through difficult terrain. Skimmers, bikes, jetbikes and jump infantry roll a D6 at the beginning of the movement phase on a 1 they move randomly 2d6".
This game was a bit to my favor and a bit to my disadvantage. I failed to read my opponent's list to closely and when I wiped out his 32 gaunt squad on turn 1 he brought it back in. Oops. Once I saw that I tied the other up with a Dreadnought for the rest of the game and tried to do the same with the one I had just killed.
Basically it ended up being me contesting everything until a broodlord rended right through my contesting drop pod and said gaunt squad finished off Vulkan and claimed that objective.
Tie on objectives.
Game 2: "The Tainted" VS a Lysander Space Marine Player
Annhilation
"The Tainted" we each picked an elites squad from our opponent's list. This squad is worth 3 kill points. He had 1 squad of sternguard and I had 2 identical dreads so…. Yeah.
He put a "Circle the wagons" maneuver around 3 vindicators with 5 rhinos. Sternguard dropped in and waited. I dropped right around his wagons and immobilized two, and destroyed-wrecked a rhino and killed off half his sternguard squad and put 2 wounds on Lysander on the first turn.
Turn 2 sees the sternguard squad die as well as the Master of the forge. More of his tanks die.
It went on like that with both of us playing on his side of the table.
It ended up with me having 13 kill points to his 4.
Game 3: Brain Bug
There was a big bug in the center of the table. Kill it and it becomes an objective.
This was where my dice crapped out. After my first tun of rolling all of 2 dice above 3, one of the guys from the con stopped to watch and keep track of my dice rolling. So yeah 72% of my rolls were 1 or 2.
I only rolled 3 6's in the game. One was on a penetrating hit on a land raider redeemer, 2 were on a Leadership test for vulkans squad after not saving 4 wounds. Out of four taken. Ouch it hurt.
I got massacred and damn near tabled. It was not a good showing, but my opponent made it amazing fun.
All in all it was a great tournament and seeing as I was there to have fun over winning prizes, I would say that this was a success. I asked my last opponent who was in 3rd place after the first 2 games (I was in 4th) what I could have done better. He said that about the only thing I could do better is rolling dice. Had I been able to do that I would have torn his army apart. And I believe him.
It was great fun though.