So my Salamander's are nearing completion and I've decided to put off building my new Big Bugs until the FAQ is released. So in the mean-time I need something to fill my time with, So I've Decided to re-create part of my childhood and the game that got me into Table Top Miniatures.
HeroQuest
For me this games was amazing. I was 8 and loved every time I played it. So in my aged maunderings I've decided to re-create it. New copies can run you upwards of $400 which I am un-willing to pay. So what's a hobbiest to do? Why you make your own of course.
For now I am still in the planning phase, but here is where I've gotten so far:
1. I will be using the German Board, it has a 2 square wide outter corridor.
2. I want a more 3D board.
3. I want to take it to gaming conventions so that I can run games there and share my joy.
4. I need to advance it a bit for an older crowd. the Original is great for kids, but for me, i need a bit more inter-activity for it.
So I've come up with a few plans to help me along to these goals:
1. I've purchased 6 Square feet of Sheet Magnetics. This way i can make all of the pieces magnetized so that it can travel and not break.
2. I've started re-writing the rules to make room for 6 characters, 3 of which can cast spells.
3. I've made some adjustments to the Monsters to make them a bit more of a challenge to the players.
4. I'm designing a "Box" that the whole thing will fit into. That way I can just slide out the top of it and the entire game is right there, ready to be played.
I'll be adding some information as I go along, but for now this is where I'm at.
I've also ordered my 6 "Hero" miniatures that will represent the characters: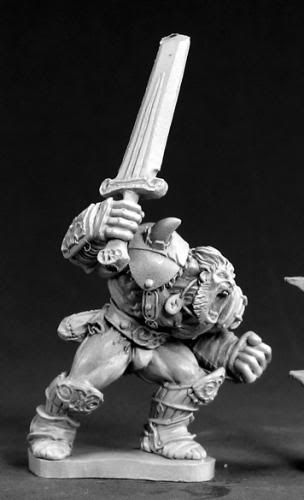 My Barbarian
My Dwarf / Warrior
My Elf / Ranger
My Priest
My Rogue
And Last, but not least, my wizard.
All of these are Reaper miniatures who I think make very dynamic Fantasy Characters.
As I get these painted and based, I'll post pictures of them up as well.