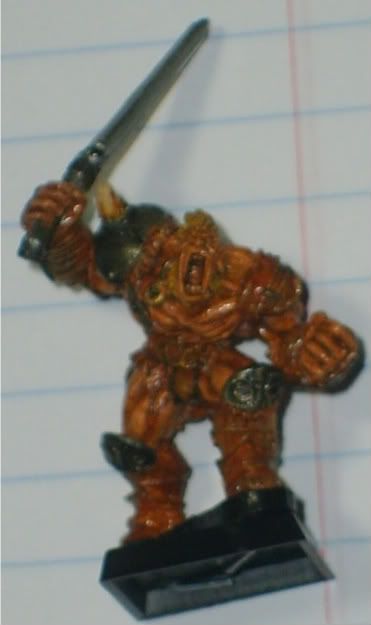 So he is now finished except for the Matte Varnish. He has 3 coats of Gloss Varnish on him for protection. he will get 2 coats of Matte Varnish to knock down the Shine and add that much more protection.
There are a few more pics attached so you can see him if you want to.
next up is the wizard.