So in my attempt to create a Tervigon (1 of 2 that I will be making) I've decided to go a different way, I've looked at the pic in the codex a LOT. and from what I can tell, the only reason that the pic has Scything Tallons is because it's one of the options available to the Tervigon, not because they all have them.
So i went a different route. With a bit of hack and slash, I've managed to get my carnifex to lay down and use his front claws as another set of feet.
I used the chopped down crushing claws because I think that they would be a lot more stable to walk on than Scything Tallons.
I still need to do quite a bit of GSing, and add the "Brood Sac" from the Stranglethorn Cannon, but She's getting there.
Here are some more pics: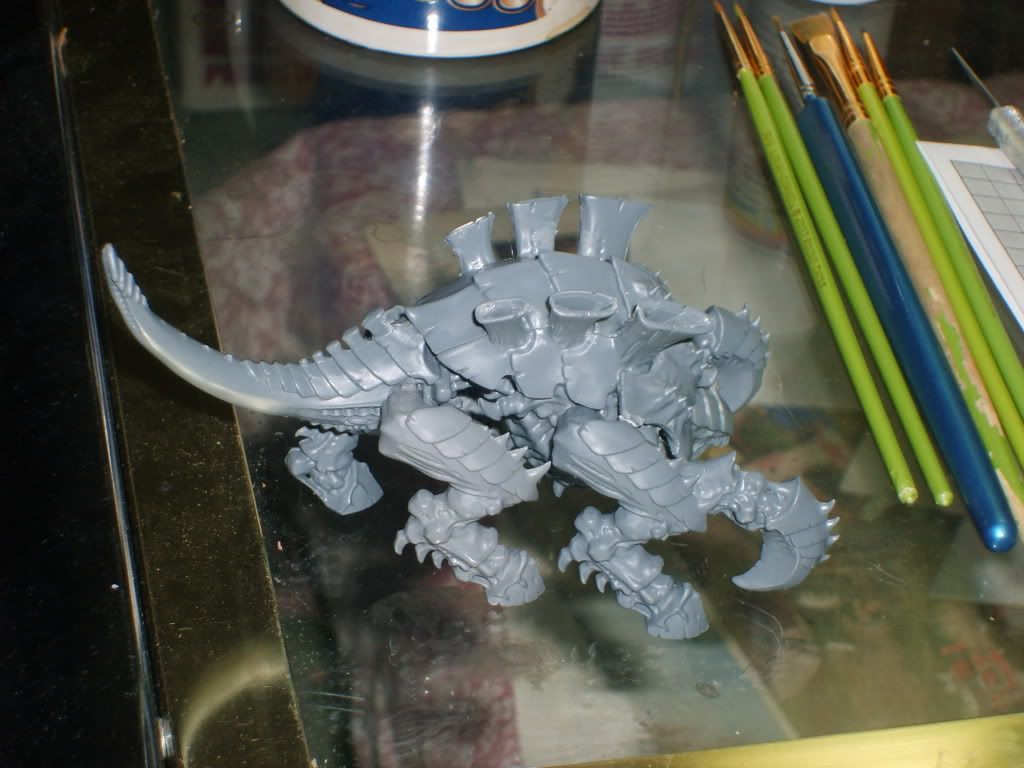 Any thoughts/ criticisms are gladly welcomed.
Thanks - Stephen