So, having started with 2 Carnifex Kits, I set out to convert up a tervigon (previous post) and a Harpy.
The tervigon has had a bit more done to it since yesterday, but I wanted to get the Harpie's main work out of the way before I started Green Stuffing, Get all that done at once too. So here are some additional pics of the harpy: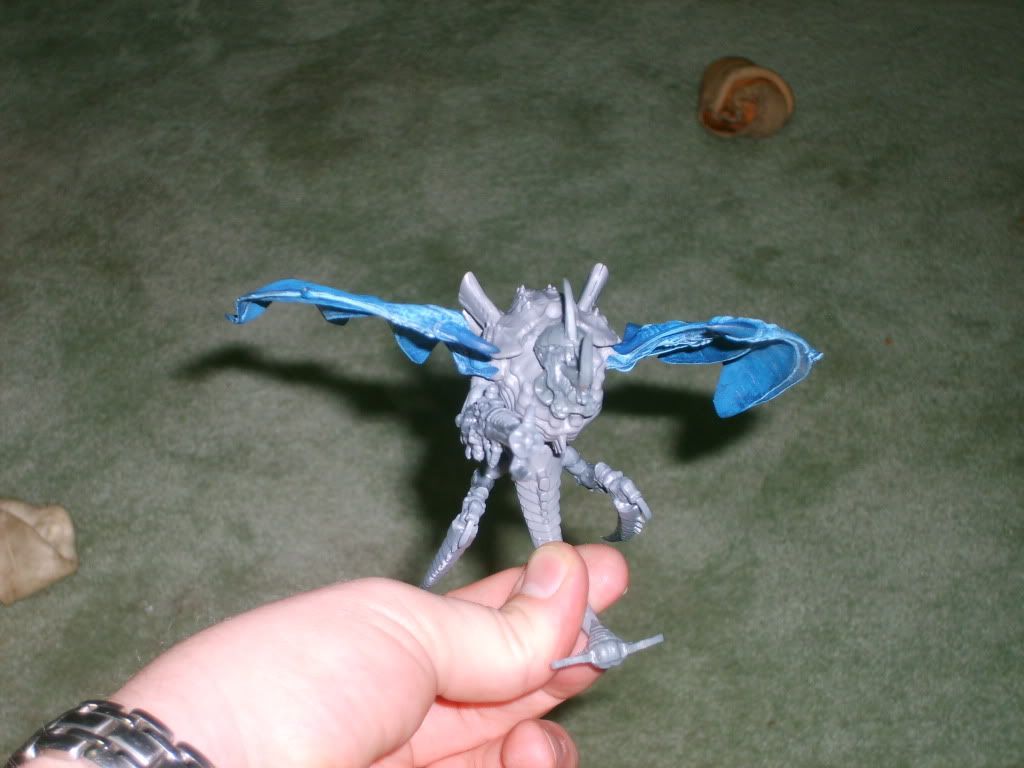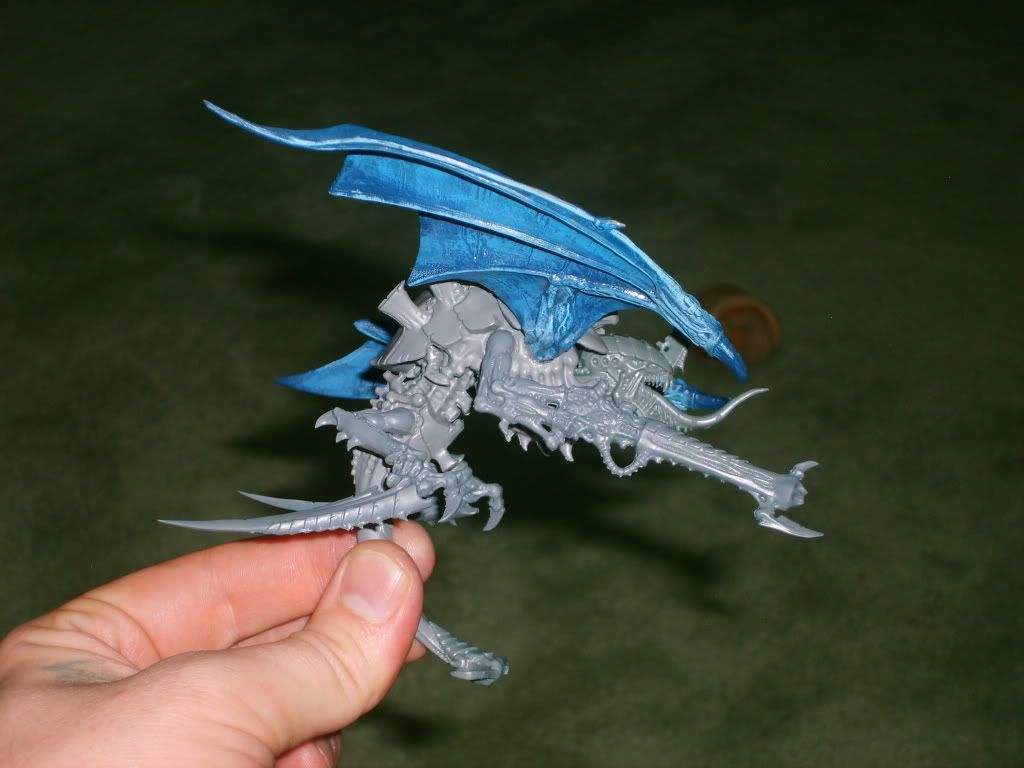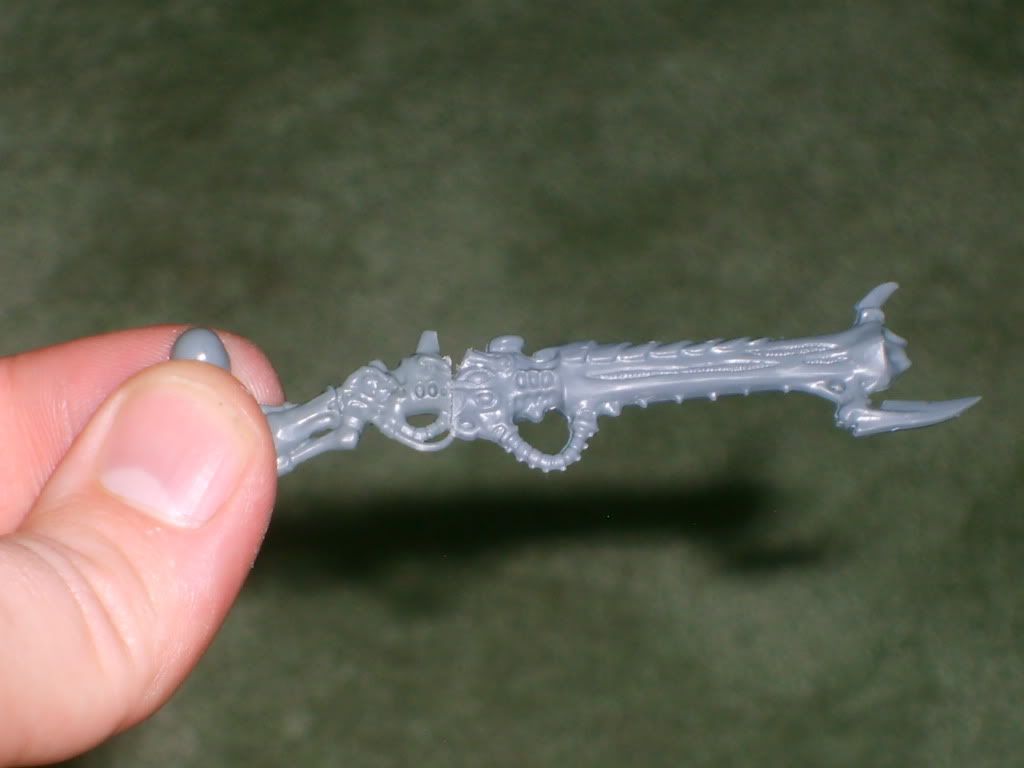 Yes, I know she's missing her other arm.....
Since it takes a bit of work to make a left handed Heavy Venom Cannon, I'm going to finish it before attaching it.
Since she has no legs, I'll have her mounted on a piece of either acrylic or brass rod.
Thoughts?